be contour ready with kat von d beauty!
by Team ErrorSeptember 21, 2017
May your contour always look like you were born with it
Be ready, as one of our all-time favourite makeup brand, Kat Von D, is coming out with a new range of its best-selling contour palette. The two new contour palettes, Kat Von D Beauty Shade + Light Glimmer Eye Contour Palette and Kat Von D Beauty Shade + Light Crème Contour Palette come in reimagined glimmer and crème finishes to fuel our glimmer obsession! 
So let's see more details on the new Kat Von D contour palettes!
Kat Von D Beauty Shade + Light Glimmer Eye Contour Palette
Kat revolutionizes eye contouring, once again! The new palette comes in same neutral tones from Kat's original, best-selling Shade + Light Eye Contour Palette, but! these shades are being reimagined in 4 wearable glimmer finishes, in different levels of intensity, to provide a unique way to contour with not only shadow and light, but eye-catching dimension. With neutral, cool and warm-toned quads, this palette features shimmering satin base shades, pearlized metallic contour hues, reflective glitter tones and special effect glimmer top coats. Now you can get that twinkle in your eyes, literally!
Contour lovers, rejoice – Kat created a crème version of her top-selling Shade + Light Contour Palette! The first-ever 24-hour wear, high-pigment crème formula, the palette has a smooth, non-greasy, blendable texture that melts effortlessly into skin for bulletproof coverage. By layering crèmes and powders, you can achieve even more depth and dimension in your contour! Featuring 3 contour shades and 3 highlight shades in neutral, cool and warm undertones, the palette pairs perfectly with the original Powder Contour Palette. Best of all, it also includes a refillable design so you can mix and match pans to create a dream palette of your go-to crème and powder shades!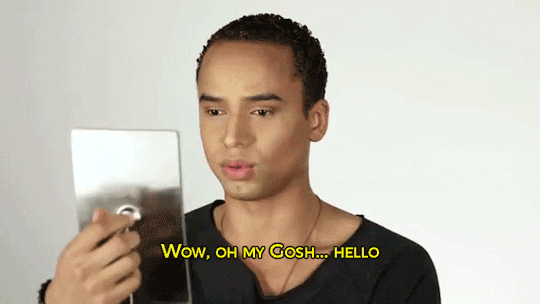 Apart from the new contour palettes, Kat Von D offers us a revamped new collection of precision-crafted makeup brushes. These artistry quality tools are 100% vegan and 100% cruelty-free and will help you create your ideal complexion canvas.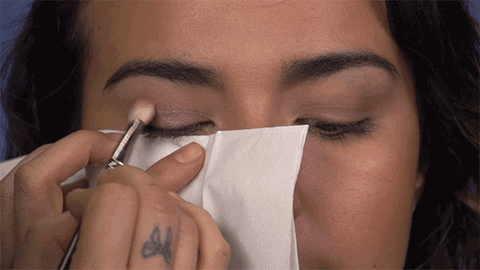 To help us applying the palette flawlessly, the brand has also come out with a new high performance, synthetic brush which features fluffy, medium  density bristles to effectively pickup and apply the 3 Special Effect Glimmer Topcoat shades,  Sterling, Glacier and Quartz. This specifically designed brush optimizes the dispersion of glitter on the eye for maximum glimmer and minimum fallout in one easy, even application. Not only that, the brush is also suitable and perfect to apply any pressed or loose glitters!
Kat Von D Beauty Edge Crème Contour Brush
The #5 Edge Crème Contour Brush has a tapered, sculpted shape so you can precisely apply and efficiently blend your favourite crème and powder shades.

So gurrrrrlllll get that contour on point, 
available in all Sephora stores from October 2017 and on Sephora.my from September 2017